Remote alarm
Replacement for analog modems and MALM
Customers with ProMoS NT maintenance contracts can use remote alarming.
Instead of installing a remote alarm (MALM) on site, alarms can also be remotely alarmed and acknowledged via the ProMoS alarm portal. For this purpose, the alarm portal must be set in the AlarmManager. ProMoS must have Internet access so that the alarms can be transmitted (no access from the Internet to ProMoS!).
Any recipient groups can be defined in the alarmportal. Alarm delays and alarm escalations can be set.
Time-dependent alarms (e.g. priority 2 only during working hours, with retention of weekend alarms or date ranges) can also be set.
The following filters can be used:
- Alarm priority
- Alarm groups
- DMS name

The following remote alarms can be configured:
Alarming via app (incl. acknowledgement).
The alarms and faults are displayed in the app and can be acknowledged. The acknowledgement is also executed on the ProMoS installation on site (remote acknowledgement).
Tickets can also be created directly from an alarm.
Alarming by email
Alarms can be forwarded to any recipient by email. The formatting of the mails is completely free (also HTML-formatted mails).

The initial costs are € 500.

Setting in the ProMoS AlarmManager: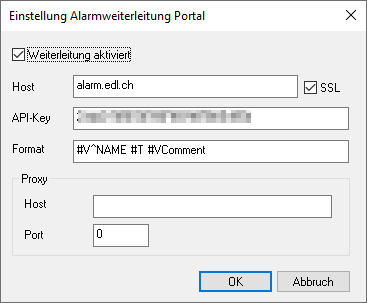 The remote alarm setting is made in the ProMoS alarm portal. This can be used in the following countries:
- Switzerland
- Germany
- BeNeLux
- Austria
Other countries on request (must be enabled in the alarm firewall).

The setting is made via a web-based interface: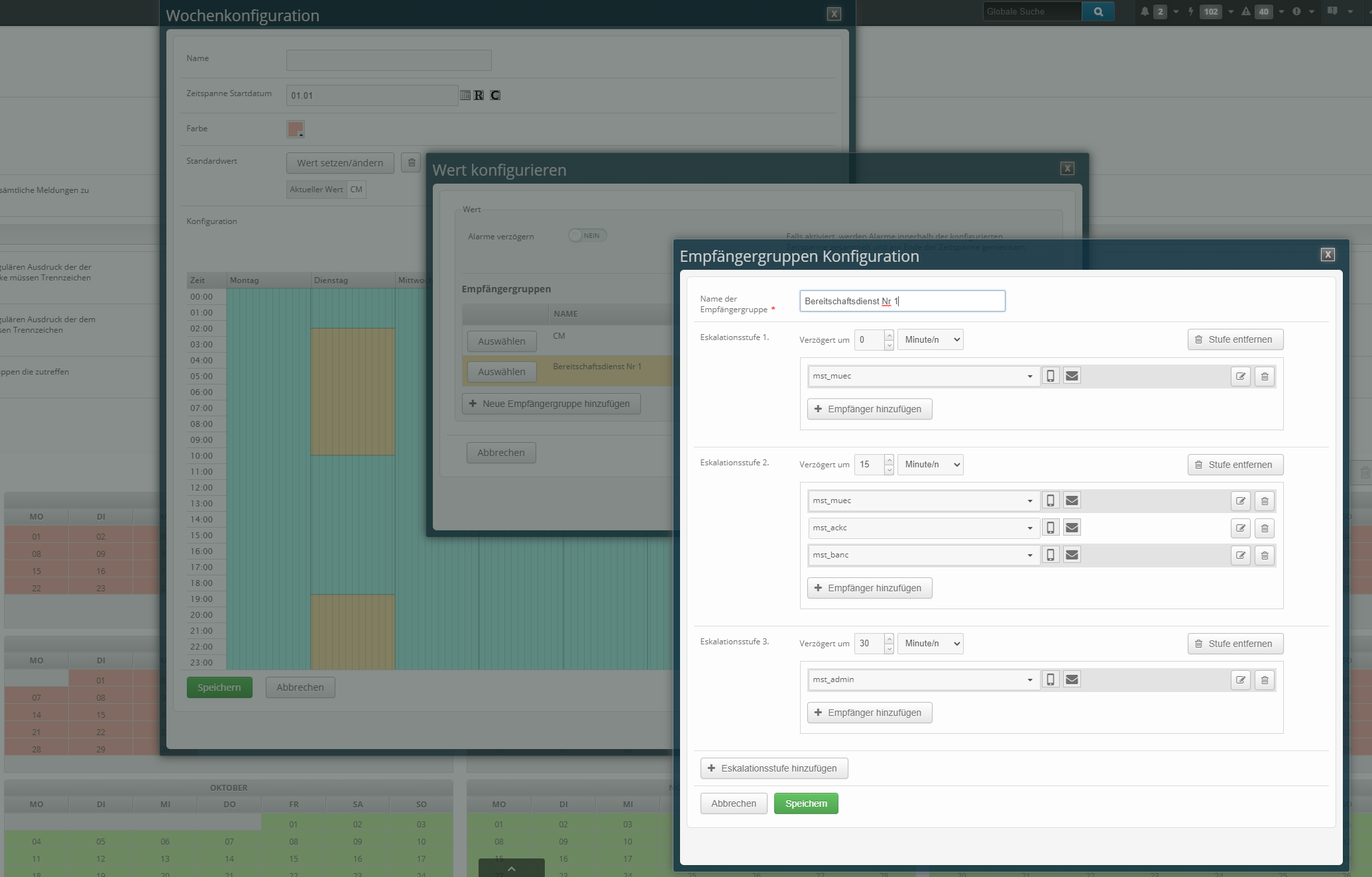 The alarm forwarding is completely freely adjustable.
Current and historical alarms can be viewed at any time. Alarm statistics are also available (e.g. number of alarms per priority and month).

Alarms and faults can be acknowledged via the app: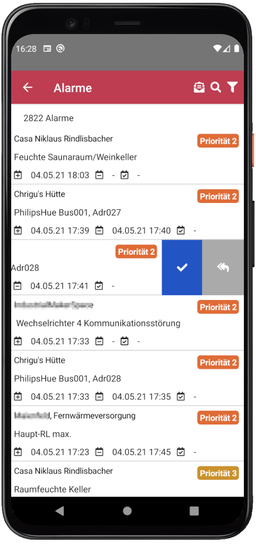 The app is available for iOS and Android (search for "EDL APP").